Welcome to your Book Fair, Ballard Preschool Co-op Families!
We have brought an in-person book fair into your school for many years, but this year is different! Your book fair is online this year, as well as at our shop on Market Street in Ballard. All purchases you make here or in our shop from 9-23 November benefit your school's library, just like always.
You're welcome to shop our entire site, as well as our entire shop. If you haven't shopped our site before, you'll have to create an account. PLEASE ENTER BPC INTO THE COUPON BOX AT CHECKOUT, if it isn't automatically there, so your purchase counts toward the book fair. You'll need to come into the shop to pick up your order, or else have it shipped directly to your home. Please see our shipping instructions on-site, where you'll see we're happy to ship Media Mail, which reduces shipping to $2-$3 per book.
Below is a list of books recommended especially for your students. The list includes Washington Library Association's 2021 Children's Choice Picture Book and Easy Reader as well as the other major award nominees and winners.
Your school Book Fair contact is Ashley Winthrop. You're also welcome to call our Book Fair Manager Marie or shop owner Christy if you have any questions! Thank you for supporting a local independent business which, in turn, supports your school!
Happy Shopping!

$17.99
ISBN: 9781626723214
Availability: Usually Ships in 1-5 Days
Published: Roaring Brook Press - February 6th, 2018
A New York Times bestseller!

"These days, it seems more important than ever for books to show young people how to act with thoughtfulness, civility, and kindness." —The New York Times Book Review

When Tanisha spills grape juice all over her new dress, her classmate wants to make her feel better, wondering: What does it mean to be kind?

---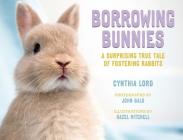 $17.99
ISBN: 9780374308414
Availability: Usually Ships in 1-5 Days
Published: Farrar, Straus and Giroux (BYR) - February 12th, 2019
Newbery Honor author Cynthia Lord likes fostering rabbits—or, as she fondly calls it, "borrowing bunnies." This is the heartwarming true story of the author's own journey with two very special rabbits.

---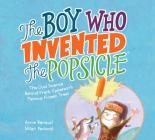 $16.99
ISBN: 9781525300288
Availability: Usually Ships in 1-5 Days
Published: Kids Can Press - October 1st, 2019